Clear aligners treatment in ahmedabad – vyom dental care - Ahmedabad
Thursday, 20 December 2018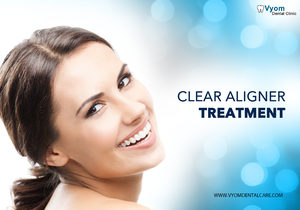 Contacts

vyomdentalcare

7926670720
Item description
Instead of highly noticeable metal brackets, you can have clear ones made of ceramic, plastic or a combination of both.

We understand the problem of our patients. We work on a permanent solution base. We do take care of our patients' current Jaw pain, solve the problem first then also guide them with tips and guidelines about their oral health. The best thing you find us will be SIMPLICITY. You can come on a regular basis to maintain your oral health.

Contact us now on (91) 079-26670720 and fix the appointment.