Orthognathic Surgery in Ahmedabad – Vyom Dental Care - Ahmedabad
Thursday, 27 December 2018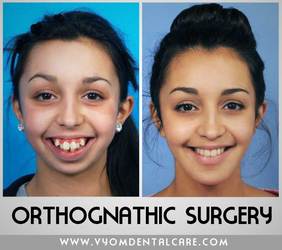 Contacts

vyomdentalcare

7926670720
Item description
Most of the noticeable problems in facial proportion are in the lower face which we try and correct with the help of braces.

This treatment includes arrangement of teeth in proper position on their respective jaw bases and then correcting the jaws surgically. Orthodontist carries out this treatment with the help of experienced Maxillo facial Surgeon.

Contact us now on (91) 079-26670720 and fix the appointment.