Ahmedabad's Finest 12-Seater Tempo Traveller Rentals by Jimi Travels - Ahmedabad
Sunday, 12 November 2023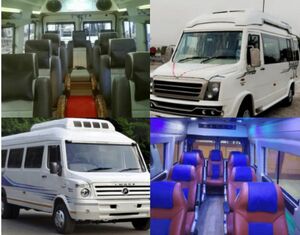 Contacts

Jimi Travels

+91-98250-75797
Item description
Looking for a reliable and spacious 12-seater Tempo Traveller for your group travel needs in Ahmedabad? Look no further! Jimi Travels is your go-to partner for a seamless and enjoyable journey.
12-Seater Tempo Traveller Booking in Ahmedabad -
Why Choose Jimi Travels?
•Well-maintained and spacious vehicles
•Professional and experienced drivers
•Competitive and transparent pricing
•Punctual and reliable service
•Customized itineraries to suit your travel plans

Special Offer: Book with Jimi Travels and enjoy a hassle-free journey with your group!

Contact us today to reserve your 12-seater Tempo Traveller:
Email: booking@carhireinahmedabad.co.in
Phone: ++91-98250-75797
Website: httpswww.carhireinahmedabad.co.in/hire-tempo-traveller-in-ahmedabad/

Don't miss out on the opportunity to make your group travel memorable and comfortable. Choose Jimi Travels for a journey that exceeds your expectations!