Digital Marketing Agency Bangalore - 7022570707 - Ahmedabad
Thursday, 8 February 2018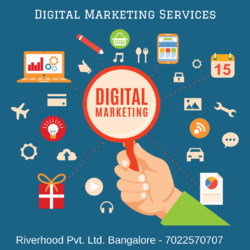 Contacts

Ashish Tripathi

7022570707
Item description
Search Engine Optimization (SEO) is a process of increasing the visibility of website and driving traffic to a website in various paths like 'Organic Search', 'Social Platforms' and Various online platforms.
Various strategies implemented by Riverhood as a SEO Agency form's a major supporting role in building a strong SEO practice like, content optimization, keywords, meta description and header content, title text, Backlinks and content crawler submissions, etc.
SEO plays major role in driving traffic to the website and increasing the potential users/ customers reach to the website.
SEO Services is one of the factors in Digital Marketing and is all about the combination of various elements which allows establishing a prominent path way to drive unique traffic to the website and building user engagement. As a strong backing SEO Company we will boost all these elements and improves the visibility of a website to more number of users.