ABCD Greens II by SmartHomes Infrastructure is just 2 Minutes from Dholera - Ahmedabad
Monday, 25 November 2019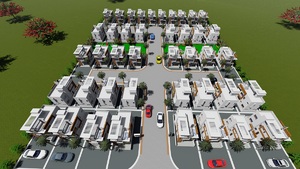 Contacts

Smart homes infrastructure

7096961242
Item description
ABCD GREENS II, a project by SmartHomes Infrastructure is in Town Planning 2 (TP 2) west in residential zone of Dholera SIR. The project is very beautifully located on 18 Meter wide TP road. The project comes under Development Phase 1 of Dholera SIR. Dholera Smart City development will happen in phased manner. The first phase of development will cover Town Planning 1 and Town Planning 2 for which the time line set by Government is year 2022.

For More Details: 7096961241 , 42 , 43 , 44 , 45, 83, 84, 85
Please Visit Site: httpswww.smart-homes.in/, httpswww.smart-homes.in/abcd-greens-2/
Location Advantage
ABCD Greens inside TP 2 (west) Residential Zone, Village Gorasu, Dholera SIR
2 minutes from ABCD Building, Dholera SIR.
2 minutes from Dholera City Center.
2 minutes from Public Facilities.
2 minutes from Knowledge & IT Zone.
2 minutes from Industrial Zone.
3 minutes from Activation Area.
2 minutes from 250 meter wide expressway connecting Ahmedabad - Dholera - Bhavnagar.
2 minutes from Metro Station.
2 minutes from Green Zone.
2 minutes from Sport & Recreation Zone.