Tips to Buy a Sticker Labeling Machine - Ahmedabad
Tuesday, 1 October 2019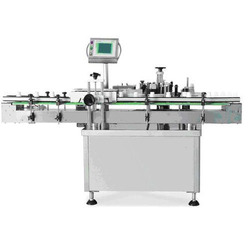 Contacts

Siddhivinayak Automation

08000922124
Item description
When purchasing machine from Sticker Labeling Machine Manufacturers look out some features of machine.

Following are the features of the Sticker Labeling Machine

• A control panel to operate the machine.
• Sticker Labeling Machine with synchronized speed and protection against voltage fluctuations are highly efficient.
• There is an added advantage of choosing a Sticker Labeling Machine with an attribute for automatic label recognition so such machines do not require manual input between label length and spacing.
• Look for one with an energy saving feature to cut costs on energy consumption for the manufacturing process etc.