Cooking Classes in Ahmedabad | Hotel Management Course in Ahmedabad - Florence - Ahmedabad
Friday, 5 July 2019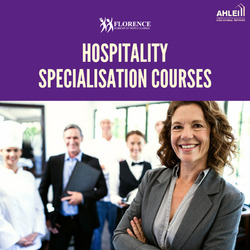 Contacts

Monila Surana

6351673699
Item description
HURRY! ADMISSION OPEN!
AHLEI'S HOSPITALITY SPECIALISATION MANAGEMENT COURSES.
Certification in managing hospitality human resources (H.R):
Hospitality is people industry and this course will teach students how to manage the important human resources who provide services within a hospitality operation. Students will learn about workplace low and human resource management systems.

Duration: 6 months (4 months teaching and 2 industrial training)
Faculty: expert and experience faculty
Certification: international certificate from AHLEI and Florence AWC
Timing: 3 hrs and 3 days in a week.