Brochure Design company in ahmedabad | Graphic Designer - Brainwaves - Ahmedabad
Wednesday, 2 January 2019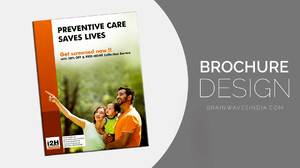 Contacts

brainwavesindia

9979866246
Item description
Your brochure is like your first welcoming handshake and we at Brainwaves make your first impression just perfect. We help create brochures that spark conversations and take your brands places. Our brochure designs offer
We understand the potential and impact a brochure can have and therefore we create creative brochure designs that your clients love.
Contact us now on (+91) 99798 66246 and fix the appointment.