Explanation about Aircraft Engineering Course approved by Govt of India - Ahmedabad
Saturday, 29 December 2018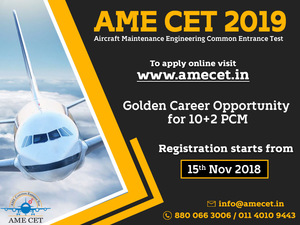 Contacts

AME CET

08800663006
Item description
To pursue Aircraft Engineering course, a candidate can give AME CET exam to get admission in
topmost Govt. of India approved Institutes. The total duration of Aircraft Engineering course is of 4
years. It consists of 2 years academic programme in campus and 2 years practical training in airlines.
At the time of training candidate will get the stipend around INR 15000 to 30000 per month.