ranging from Total 72 Work station and 8 Large Size Cubicles . 24/7 Available . - Ahmedabad
Friday, 16 March 2018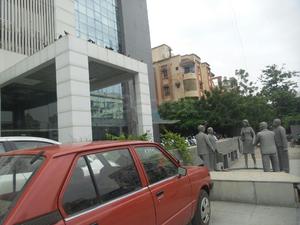 Contacts

trupti

7228884409
Item description
ranging from Total 72 Work station and 8 Large Size Cubicles . 24/7 Available .
The Call Center is equipped with the entire infrastructure, Centrally 15 Air Conditioned, 21 CCTV Camera with audio recording , Best Furniture & chairs with decent interiors , Operational first floor fully equipped with 72 Work Station, 3 Boss Cabin , Conference Room , Training Room , Pantry, Best Center Reception Area, 2 LCD TV, Electronic board , All Including , Very Well Located on the Main Road, International & Domestic dialing on latest technology and web connectivity, with all infrastructure, 24x7 Available , Totally Clean wash room , Drinking Water 24/7 Available , All Including.
This Property is located in very nice and well maintained Building where you and your employs get very easy transportation facility and the most thing is that you get good business Atmosphere. Good for any kind of business, limited or Pvt limited company Property available on long good location, well developing area. vary close form many important places of the city. All the modern amenities like parking, with allotted Car parking lift, water, supply, market, park, etc.
Rent Out This Property :-
Total 1st Floor Office 6000 Sq.ft place, and Ground Floor Place 5717 Sq.ft, Any IT Company / BPO / KPO / Share Marketing Company / Any Company Contact Me.