Buy Newlong Sewing Machine from Armstrong Sewing Machine - Ahmedabad
Monday, 26 June 2017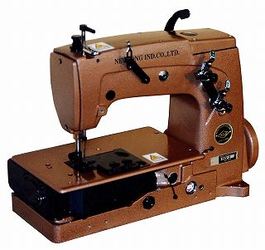 Contacts

Sanjay Shah
Item description
High Speed , Double Needel , Flat Bed , Plain Feed , Double Thread Chain Stitch Machine For Seaming and Hemming of PP Woven Bags.
Technical Parameters:
MODEL - DKN3W
MAX SPEED - 4000 RPM
SEAM - DOUBLE THREAD CHAIN STITCH (TYPE 401
STITCH WIDTH - 4.0-8.5 MM
BAG MATERIAL - PP
THICKNESS - PAPER BAG 4P WITH A TUCK
NEEDLE - UY144GS 200
OILING - AUTOMATIC
OIL - TELLUS # 32
WEIGHT - 28.5 KG
ARMSTRONG formerly known as STITCHMAN incorporated in 1982. ARMSTRONG is a leading supplier of Machineries & Spare Parts for HDPE / PP Woven Sack Fabric industry and is an undoubted leader amongst other manufacturers of this industry. ARMSTRONG is now a world renowned brand and is Engaged since 1982 for providing the best quality of sewing machines, printing machines, needle looms, bale press machines etc. For HDPE / PP Woven small & Big (FIBC's) Bags in India as well as globally.