Speak Fluent English with English4all - Ahmedabad
Thursday, 2 June 2011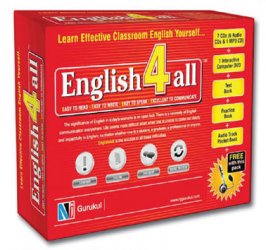 Contacts

Jiten

9909917297
Item description
You know English, but can't speak it fluently? Is your inadequate fluency in
English affecting your self esteem? Here's a solution for you – English4all
learning pack. This learning pack will make you learn fluent spoken English in an easy, effective and enjoyable way. You will see tremendous improvement in your fluency level with this pack. So what are you waiting for? Buy Now & Get FREE Head Phone.