The complete package of web design & development services - Plutus - Ahmedabad
Saturday, 10 December 2016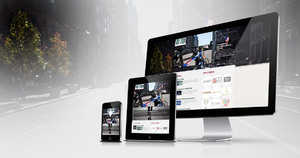 Contacts

Brijesh Vora
Item description
Plutus Technologies is the web design & development company India that offers a plethora of customer-centric services by enabling clients to achieve competitive advantage through amenable and next generation delivery models.

Our web services include all kinds of technologies that are needed for a perfect web development and design. We offer a wide range of web designing services from PHP and CMS including WordPress web development and drupal web development to Magento eCommerce development.

At Plutus Technologies, we provide quality rich, cost-effective, and SEO friendly web development services. Our team of expert programmers and developers have diverse expertise in designing eye-catching websites that give great user experience to your users.

Companies across the globe hire web developers (Magento, WordPress, Android, iOS, Drupal, etc.) from plutus; to get the most creative and innovative websites.

Visit us on www.plutustec.com or just drop your mail of requirement to sales@plutustec.com. We are committed to providing utmost web development services.