MarkTeQ - Web Development, Web Application, Web Services provider in ahmedabad - Ahmedabad
Saturday, 28 April 2012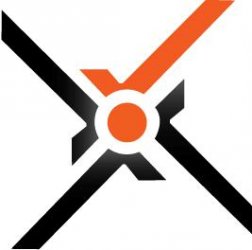 Contacts

Maulik Shah

9428221999
Item description
We are expert in following things : Static Website, Dynamic Websites, Web Application, Customized Web Application, Budget Websites, Template Designing, SEO Friendly Websites, Flash Web Site, Flash Banners, E-Commerce Website, Content Management System, PHP Based Website, Web Services

Static Website:

Simple static content websites. SEO friendly websites to attract more customers for your business.

Dynamic Website:

Content manageable by you. We call this as independent website solution, means you do not have to depend on us to change page content of your website.

Flash Website:

One of the best ways to attract your customer for your product is by making attractive flash website. SEO friendly flash websites, dynamic flash.

E-commerce Website:

Expand your business my opening online software. Develop an eCommerce website for your organization to expand your business around the world. A little spend and efforts will take your business worldwide. Online shopping website with payment gateway.

Customized Website:

We are expertise in developing customized websites. Give us your wide and we will make your idea working. We have previously worked on accounting software, payroll, hrms, crm, sales & inventory software, education related software, real estate software, government applications, and many more.

Mobile Friendly Websites:

Mobile friendly websites are supported on almost all latest mobile gadgets, which are having internet browsing functionality. It is a cost effective way to develop a common application (web-based) to run on all device, device independent. Advantages of such websites are that they are low in bandwidth so that it works faster on mobile devices, you can reach wide range of customer using only one web application.