R_cad solu cad cam cae training (autocad, pro-e, catia, ansys, hvac, plumbing - Ahmedabad
Tuesday, 27 April 2010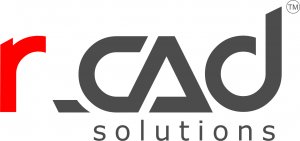 Contacts

Prakash Chalaliya

9998053871
Item description
•R_CAD Solutions is an engineering innovative Design Firm which delivers Training and Services of industrial Design Software for CAD-CAM-CAE. (AutoCAD, Pro-E, Catia, Ansys, HVAC & Plumbing). R_CAD has been successfully conducting the training programs for the industry professionals and the engineering students.
•R_CAD has leading expertise team of professional engineers having exposure from various types of Engineering industries, to provide sound knowledge for Product design, Tool Design, Automated Manufacturing Program, Reverse Engineering and Industrial Production.
•With the efforts we try to build Design Engineers having complete Design knowledge so that they could be amongst us.
•In the competitive and challenging Industrial environment, we deliver "Quality in Commitment"
•R_CAD Solutions has the unique appeal of offering CAD/CAM/CAE coaching along with an Engineering project set up, working in coordination with other R_CAD group companies.
•This combination of Training with live design project exposure is the main reason for choosing R_CAD for CAD/CAM/CAE training.
•AT R_CAD we offer placement assistance for trainees with our growing industry tie ups.
•For more detail you can contact us on 99747 3007, 99980 53871, www.rcad.co.in
•WE offer training on AutoCAD, Pro-E, Catia, Ansys, and HVAC & Plumbing.
•R_CAD Solutions, an offshore CAD drawing, drafting, rendering, modeling, designing and conversion service from India, we provide Architectural, Mechanical, Civil, HVAC and MEP Drafting & Design CAD outsourcing services.
•R_CAD Solutions also offer Product Design, Plastic, Sheet Metal, Casting, Tool Design, Mould Design, Machine Design, Analyses, Manufacturing and Production.
•Overall, it's a better and wholesome Training and Placement destination for any mechanical, Automobile, Civil, production, engineer or Diploma holder.