Launch Your Business With Creative Video Marketing Strategy - Ahmedabad
Thursday, 7 September 2017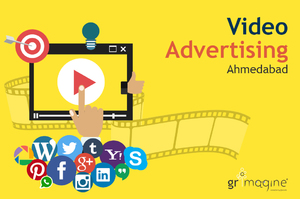 Contacts

Pritesh Patel

079 40 054 643
Item description
At GR Imagine, We are a Digital marketing and Video Marketing Ahmedabad based agency.we produce engaging video content that is guaranteed to hit your business objectives.
Video marketing is becoming a more important and effective online marketing tactic. In fact, research has shown that video ads are more powerful than any other form of promotion.
We now live in a world where people are visual more than anything else. We tend to believe more when we perceive something with our own eyes. Because video allows you to demonstrate your products or ideas, people will tend to believe you more, view your business with more credibility, and perceive your product as being more valuable. It will also effectively establish you an expert in the eyes of your audience.
Our experienced team take complex marketing messages and turn them into clear, concise and impactful videos. A professionally produced video can help improve your chances of converting a "view" into a customer.
If you have questions about how your business can ensure the right prospects are falling into your offline & online sales funnels, we'd like to work with you to create a video marketing strategy that provides measurable results.
If you need more information about our services kindly contact us on 079 40 054 643.