"Features of voice broadcast" provide by kingasterisk - Ahmedabad
Thursday, 16 March 2017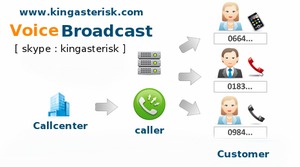 Contacts

kingasterisk

09687733355
Item description
Campaign setup and operation via the web.
No setup cost, and telecom only cost for calls.
Automation of dialling rate in cases where live agents are used.
Optional automation of re-tries for dials not resulting in human contact
Virtually unlimited outbound line capacity.
Highly accurate and very fast Answer Machine Detection to reduce call costs.
Option for self-build or managed services.
24x7 support for cases where foreign or specialist campaigns are being operated.