Complete Digital Marketing Solution in Ahmedabad - Ahmedabad
Tuesday, 29 March 2016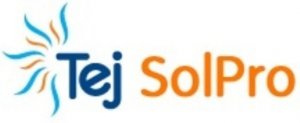 Contacts

ujwal ujwal

7940305060
Item description
Tej Solpro is a leading Digital Marketing Agency from Ahmedabad, India. As an Internet marketing firm, Tej SolPro knows how the internet works and what people search for your business.
Being Google Partner, We are offering Digital Marketing Services like SEO Solution, PPC Management and Social Media Event Promotion in all over India. Hire us to improve your Sales and Traffic. Tej SolPro has been able to achieve exemplary milestones within a short span of time since its outset.
Our job as an internet marketing agency and SEO Company also includes reputation management of our worldwide clients on the internet. Hire Digital Marketing Consultant for SEO, PPC & Social Media Services visit our website www.tej9.com or inquiry on 079 40305060.